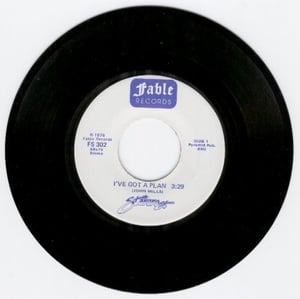 €

5.00
Choose your item(s) between all these Prototype Records' 7"s vinyls.
CAUTION: some items don't cost 5€ but less or more. Also 5€ is not the price of the whole items of course...
---
◊ RELEASES ◊
---
░ ILLTEMPER "S/T" 7" /// 5€
Pressing Infos: 102 black 7"s (40gr. / stamped white labels): 100 regular copies limited and hand-numbered on the insert with 3 colours silkscreened covers, + 2 individual "no cover" copies hand-numbered.
(Note: A little dozen have beige label(s), and another little dozen have one label badly glued)
N.B: Illtemper is Stuntman's guitarist Flo old band.
THIS IS A TOTAL NON PROFIT RELEASE !!!
---
LISTEN ALL OUR RELEASES HERE
-----------------------------------------------------------
◊◊ DISTRO ◊◊
° ANB (Agoraphobic Nosebleed) / ANS "Tribute To Gang Green" Split 5" on transparent yellow (Taank Crimes) /// 10€
° BORN UNDER SATURN / SHORA "S/T" Split 7" opaque grey on thick vinyl (Snuff) /// 8€
° BURNT BY THE SUN / CAR BOMB "S/T" Split 7" transparent red (Relapse) /// 7€
° CABLE "Freeze the Atlantic" clear etched 7" (Infectious) /// 5€
° CABLE / MALCOLM'S LOST "S/T" Split 7" (Moo Cow) /// 10€
° CAVE IN / PIEBALD "S/T" Split 7" (Moo Cow) /// 10€
° CAVITY "S/T" 7" first press, very rare (4 1/2 Finger) /// 16€
° CHAROGNE STONE "S/T" 7" (Emergence & more) /// 3€
° COALESCE "A Safe Place" 7" opaque green, very rare (Second Nature & more) /// 20€
° COALESCE "S/T" 7" burgundy red limited to 200, ultra rare first record (Soylent Green & more) /// 25€
° COALESCE "002" 7" rare (Earache) /// 15€
° CONTROL MECHANISM / HARSH "S/T" Split 7" (Phobia) /// 2€
° CONVERGE / COALESCE "Among the dead we pray for light" Split 7" transparent blue (Edison & more) /// 15€
° DIE HÖLLE / TEKKEN "Croisent le fer" Split 7" (Wee Wee & more) /// 3€
° DUPEK "I'm just the big f*****" Limited edition, hand-numbered of #12/40 one-sided (silkscreen on side B) 7" (Self-released) /// 5€
° DUPEK / DEVEROVA CHYBA "S/T" Split 7" (Free Dimension) /// 4€
° ENGINE KID "S/T" 7" (Troubleman Unlimited) /// 10€
° GEHENNA / BLIND TO FAITH "S/T" Split 7" (A389) /// 5€
° GOAT RIVER / DISPENSER THE DISPENSER "S/T" Split 7" clear (Self-released) /// 4€
° HEXIS "X" one-sided 7" (IFB & more) /// 5€
° HEXIS "Seputus / Fatum" clear with black streaks 7" (Braincrushing & more) /// 5€
° JACK AND THE BEARDED FISHERMEN / HOMBRE MALO "S/T" Split 7" (Odio Sonoro & more) /// 3€
° JESUIT "S/T" 7" (Reservoir) /// 12€
° KOËNIGSTEIN YOUTH "S/T" 7" (Kawaii & more) /// 4€
° MONSIEUR BRENSON / BOB "S/T" Split 7" opaque pink (Gabu) /// 3€
° NARROWS "S/T" 7" half-black/half-brown (Deathwish) /// 7€
° NO SHANGSA / DURE-MERE "Rendre la réalité inacceptable" Split 7" (Taenia Solium) /// 3€
° NOSTROMO "S/T" 7" rare first record (PTR) /// 10€
° OVERCAST / ARISE "S/T" Split 7" (Moo Cow) /// 5€
° PARISO "S/T" orange/green 7" (Tangled Talk & more) /// 5€
° PG.99 / PROCESS IS DEAD "S/T" Split 7" in bubble wrap, very rare (Witching Hour) /// 17€
° POLICE TRUCK "Under custody" 7" (Crapoulet & more) /// 4€
° SPINNING HEADS "Nothing is gained nothing is lost everything changes..." 7" (Radar Swarm) /// 4€
° STRONG AS TEN / KOËNIGSTEIN YOUTH "S/T" Split 7" (Wee Wee & more) /// 4€
° TANTRUM / BEAMTRAP "S/T" Split 7" transparent green (21 Again) /// 10€
° TORCHE "Pow Wow b/w 80's Prom" white FLEXI DISC 7" (Decibel Magazine) /// 6€
° UNIONSUIT "Accidents Happened" 7" Aaron Turner old band before Isis (Second Nature) /// 10€
° VARIOUS ARTISTS "S/T" 12 band 7", one song less than one minute per band w/ STUNTMAN, YATTAÏ, CHAROGNE STONE etc... (Boum Coeur) /// 4€
° VARIOUS ARTISTS "Grind In The Mind" 7" purple w/ AGORAPHOBIC NOSEBLEED, ENEMY SOIL, WADGE etc... (Bovine & more) /// 6€
° XNOYBIS / PORD "S/T" Split 7" (Ocinatas Industries) /// 4€
° YATTAÏ / FANTASTIKOL HOLE "S/T" Split 7" blue (Krusty Le Clown & more) /// 4€
° YOUNG WIDOWS / MELT-BANANA "S/T" Split 7" (Temporary Residence Ltd) /// 6€